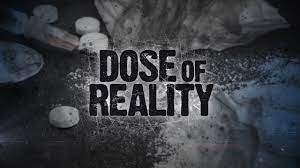 Everyone is living in their own world. Every one of us have different sets of beliefs and opinions. When the time is tough, no one likes to face the reality. Even though we know the real consequences of shying away from the reality but, we still manage to run away from hard core truths of life. In this blog post, the main motive is to help all of you to give a dose of reality.
There are some of the pills we need to take to stand up again and function better in our lives. Some of the pills are tough to take but, the life gets even more tougher for you if you try to ignore doses.
The first pill you need to take is about appreciating the importance of time. Time is eternal. With time everything heals. I want you to remember this quote- 'This too shall pass'. When you find there's, no hope left in your life, when you are about to give up… I want you to say this quote out loud in your mind.
The 2nd pill you need to take is this- God is real. We are created equal in the image of God. There's reason why we are on this Earth. We have purpose. We got mission to make our lives and lives of all of those around us great! Ever since, we have shifted our faith from God, our lives have become very much dry. There's a void in our lives and can be filled with the presence of God only.
Another pill you need to take is excuses make your life difficult. Victimhood has only offered you resentment. You make your life better by working hard and have consistent discipline. These 2 things will make your life better. When your life gets better, you will find a positivity.
Staying away from radical gender identity is a kind of self-help. No one has a right to shove the garbage in the name of race and gender identity right over your face. You know the truth and I know the truth about genders. There are only 2 genders. Stand up to truth. Don't stand down.
Taking your father for granted is a sin. Your dad is not perfect. I want you to know that your dad is working his tail off to put food on table and if you still have some daddy issues then, you need to start working your ass off to give a good life to your family. No more excuses.
There's nothing better than being humble and kind in this world. You need to be patient and humble to get things done. Being kind is different from being weak. When you feel like your efforts and presence is not being appreciated then, you need to work hard even more but don't hold any grudges. You need to respect yourself.
So, these are some hard doses to take to life little bit better than yesterday!