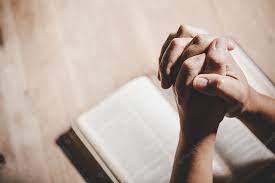 Actually, it took me a lot of time to come up with the title for this blog- post. I wanted to write something about is there any way to heal the self (soul)? I thought a lot about it. I thought about how technology is making massive improvements every single day. People got electronic devices. The life seems so comfortable but, is it really? If it is then, why there's so much of confusion, anxiety and depression in our people? we need to find out Prayers got miraculous power to heal the soul
As we make our lives more and more comfortable, we become fragile. Even the slightest issue start giving us big headaches. I have witnessed that, as more and more we talk about comfortableness in our lives in the form of unprecedented technology, electronic gadgets, cheap dopamine, frozen food & meaningless relationships we tend to apart away from the very nature that created us. Anything we do, that is contradictory to our true selves we degrade in our values like (honesty, freedom, self-control, justice & seeking truth)
People are lifting heavy burden of their damaged souls. Millions of dollars are spent every day on cheap dopamine, meaningless relationships and foods full of chemicals. Even after spending so much of money why the hell we are still full of resentful, anxious and depressed? Why? There could be hundreds of reasons but, one reason for sure is that, we are not listening to our inner-self anymore. It feels like everyone of us are in race of life and in this race of life we're ready to lose everything including to ignore the needs of our souls.
We need to reconnect with our souls. We need to maintain a healthy relationship with our souls but, how? If it's not cheap dopamine then what? I strongly believe that, praying to the creator is the best way to heal yourself. Each one of us is suffering from some kind of addictions (alcohol, smoking, porn, cheating) it's hard to control an addiction. It takes many years to get rid of bad habits. After trying every possible way to curb toxic habits most of the people are still unsuccessful. They are hopeless. They are depressed and ready to commit suicide. That's not a good idea! That's horrible thing to think. You are not coward. People who genuinely like to make efforts, always pick up the courage to start again. That's a true spirit. In order to fuel true spirit we need to pray to God/universe to take help us to eradicate bad habits.
Anytime you feel the urge to commit something bad the best thing you can do is to PRAY. If you are worried pray. Anxious? Pray. Achieved something? Be grateful. You need to rewire your brain and make sure to have praying as a integral part of your daily routine. Pray to almighty to give you the strength and the courage to improve your life.
Prayers got miraculous power to heal the soul